This free legacy strategy webinar is available to watch on-demand. It is ideal for legacy teams who are considering adding celebrities into their legacy campaigns, creating extra energy for a TV legacy advert, or expanding the potential of their legacy manager's roles.
In this FREE TO VIEW webinar, Spencer Wisdom will discuss:
An insight into the expanding role of the legacy manager
Moving outside your comfort zone
Maximising press and media opportunities
Why Battersea donors are more likely to leave a gift in their will
Reasons behind the increase in animal charity bequests since the start of covid19
Spencer was Head of Legacy Administration and Stewardship at Battersea Dogs and Cats Home until 2022. He is a Solicitor from a private client background who worked in Hampshire and Sussex, before joining Battersea in 2008. He headed a team of 6 at Battersea and led on contentious matters and complex estates. He was particularly focused on effective stewardship and developing ways in which Battersea could engage with supporters, and lead them to consider leaving a legacy to the home.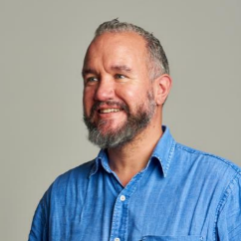 Spencer Wisdom
Formerly Head of Legacy Administration and Stewardship at Battersea Dogs and Cats Home